Our art department will bring your design idea to life! You don't have to know how to draw -- just give us a basic idea of the design and colors you would like and we'll let the art department work their creative magic until you are satisfied. Need us to prove our design skills? Visit our gallery to see a few of the many screen printing and embroidery designs we have created for our happy clients.
If you are sending us a print-ready file, please check our art requirements below. Ready to get started? Give us a call, send an email, or use Quik Quote.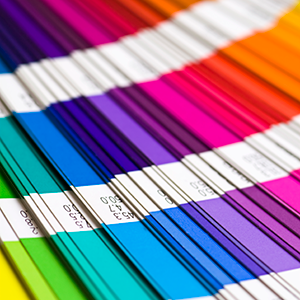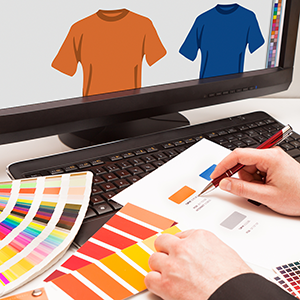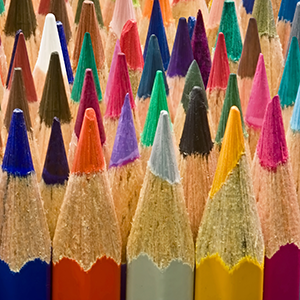 Embroidery
For embroidery art we can accept JPEGS saved at high resolution (300 dpi)
Embroidery art must be digitized (created in stitches)
Prices for digitizing depend on the size of the art and the stitch count
Text can be no smaller than .25" in height on a lowercase letter
Screen Printing
Vector art works best for screen printing since it allows us to create color separations and to resize the art without compromising the image quality. Here is what we need to use your art:
File types must be .eps, .ai , or .pdf (Illustrator CS5 or lower)
All fonts must be converted to outlines
All colors should be converted to spot colors (no RGB colors, please!)
Please Note: Placing a scanned image (or an image created in another program) into an . eps, ai, or .pdf file does not make the file a usable vector file. Files submitted that are not true .eps, .ai, or .pdf files will need to be fully recreated. Charges apply for recreating artwork, please contact the art department at josh@howetts.com for more information on your specific design needs.
Do's & Don'ts
Artwork that we will NOT print without recreating
JPEGS, GIFS, TIFFS, BMPS (any compressed file types); Word files; Power Point; Anything taken off the web
Photographs
We do not print photographs. However, we are capable of making a drawing of something in a photo, such as a car, pet, house, etc. Please see our gallery for examples.  

Drawings & Copies
When bringing us a drawing or copy of your art, please have a black and white, and a color version. Try to make your copy as clean as possible. It is very difficult to create artwork from fax copies, so please mail us your artwork if you are unable to stop by.
Proofing
All artwork must be proofed, approved, and signed before we print. When proofing artwork, be sure to check all spelling, phone numbers, and addresses. Once you sign off we are not responsible for any incorrect information you provided or approved.
Sending Art
If you have print-ready artwork, please send it to us using one of the following ways:
EMAIL:
josh@howetts.com
BIG FILE? Try using www.hightail.com instead of email for really beefy files!
MAIL:
Howetts Screen Printing & Embroidery 
113 South 3rd St
Oxford, PA 19363 

DROP IT OFF!
Put it on CD and drop it off during shop hours. 

NEW! Winter Hours:
M - Thurs: 9 AM - 5:30 PM
Friday: 9 AM - 6:00 PM
Saturday: By Appointment
Regular Shop Hours:
M - Thurs: 8 AM - 5:30 PM
Friday: 8 AM - 6:00 PM
Saturday: By Appointment